You will not found any other place in the world that celebrates the ever mutating and incredible power of water like Rome. The Trevi Fountain is a fantastic work of art that is much more than a mere sculpture. This triumphant example of Baroque art with its soft, natural lines and fantasy creatures embodies movement as the soul of the world. The fountain is a true wonder, a jewel of water and stone that is nestled between the palaces of the historic center of city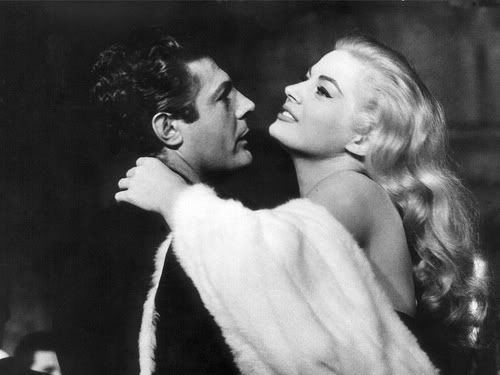 This work of art is so famous that even cinema has commemorated it on more than one occasion. Everyone remembers the scene in the renowned Italian film
"La Dolce Vita" by Fellini. On a quiet night in an almost unreal Rome, an alluring Anita Ekberg jumps into the Trevi Fountain with her clothes...
A 31-year old man was recently fined for swimming in the Trevi Fountain . If he was attempting a reproduction of Anita Ekberg in the famous scene, he probably missed the mark.
The man entered the water, before enacting a swimming race and then dived into the larger pool at the foot of the fountain.
A few years ago, entering the water got you a 15.000 lire fine which equates to about 300 euros today.