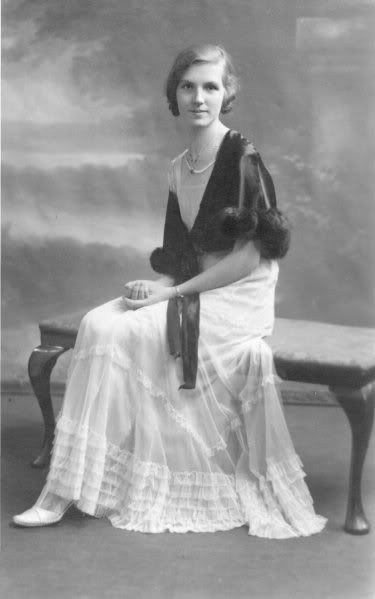 Last week as I was looking through my family's chest of photo albums, I happened upon an interesting photograph. As I pulled out the last scrapbook and blew the dust away I noticed a picture forsaken at the bottom of the box, it was of my mother. This picture was of her as a twenty-five-year-old woman.
Her face was not quite as round as mine, but her vibrant, brown hair is of the same hue. For as long as I can recollect her hair had always been curled, but if it were not then it would be softy, wavy as my own. My mother's mouth was slightly open showing a row of perfectly straight teeth. She had the same prominent "smile lines" and the slightest hint of pink in her lips as I do. The most outstanding similarity, nevertheless, was my mother's eyes.
How did you find the energy, Mom
To do all the things you did,
To be teacher, nurse and counselor
To me, when I was a kid.
How did you do it all, Mom,
Be a chauffeur, cook and friend,
Yet find time to be a playmate,
I just can't comprehend.
I see now it was love, Mom
That made you come whenever I'd call,
Your inexhaustible love, Mom
And I thank you for it all.