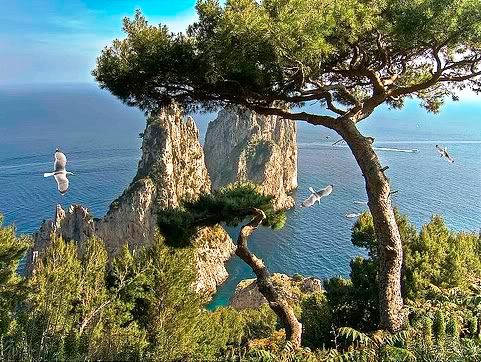 (The soul needs more space than the body)
Villa San Michele on Capri in Italy is a magical place,
undoubtedly unique and a living example of the dream that became reality

.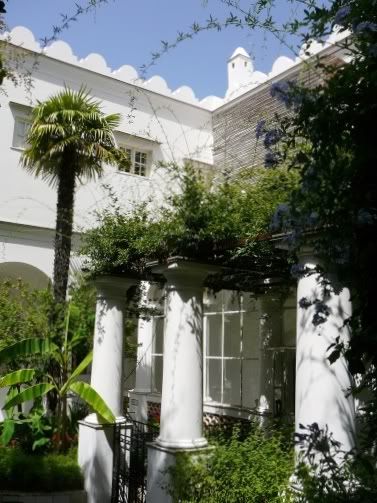 Axel Munthe, swedish physician, psychiatrist, was the creator of San Michele while he decided to put into reality his dreams
, ambitions and ideas through the creation of a home in Anacapri, which later became world renowned through the success of his book, The Story of San Michele.
Munthe said that the villa 'had no architect and that so far I did not know in what style the house was going to be built, all that would settle itself as the work went on'
"My home shall be open for the sun and the wind and the voices of the sea - like a Greek temple – and light, light, light everywhere!"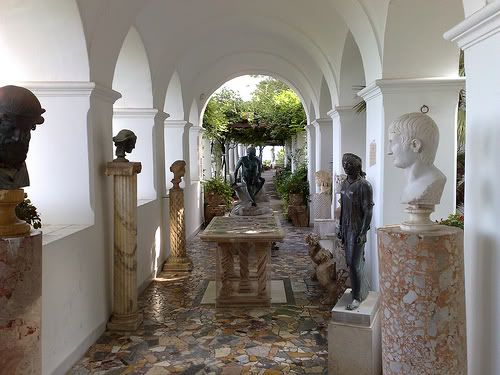 An old poet said: "The gods sell all things at the fair price and their best goods at the cheapest rate. All that is really useful to us can be bought for little money, it is only the superfluous that
is put up for sale at the high price. All that is really beautiful is not

put up for sale at all, but is offered us a gift by the immortal goods.
We are allowed to watch the sun rise and set, the clouds

sailing along in the sky, the forest and the fields, the glorious sea, all without spending a penny.
The birds sing to us for nothing, the wild flowers we may pick as we are walking along by the road-side. There is no entrance fee to the starlit hall of the Night.
The poor man sleeps better than the rich man. Simple food tastes in the long run better than food from Ritz. A few friends, a few books, indeed a very few and a dog is all you need to have about you as long as you have yourself. But you should live in the country...
(Axel Munthe: The Story of San Michele, CH XXV)